April 8, 2021
BLOG
Officially launching the CiC 2021 contest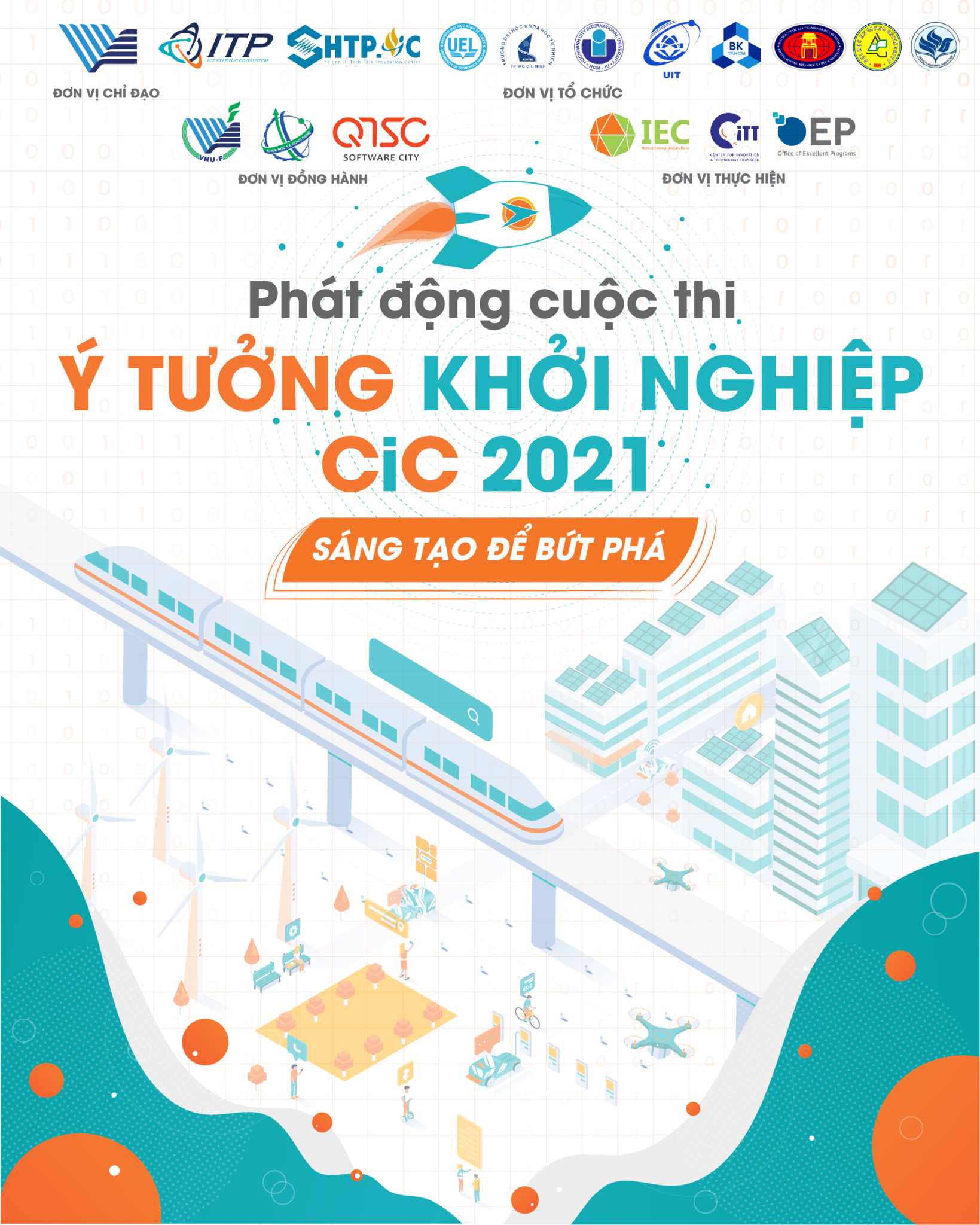 The contest "Start-up Ideas – Creative Idea Challenge – CiC 2021" season 6 with a total prize of over 3 billion VND has officially started from March 19.
CiC is an innovative startup competition for students and students. The contest is part of the chain of startup programs of VNU-HCM, a strategic task that actively contributes to the development of Thu Duc city. Accompanying the contest are universities, high schools, and support from the Department of Science and Technology of Ho Chi Minh City, the Startup Fund of Vietnam National University-HCM.
With the theme "Creativity to breakthrough", the program creates an environment to experience, improve skills and knowledge, and inspire entrepreneurial thinking.
Besides 2 test boards for students, Vietnamese and English, this year, CiC has a new exam table: General Board (CiC Junior) for students from grades 8-12. Project teams will go through 5 adventurous rounds and have useful training sessions with mentors and startup training experts combined with short field trips to find the champion. In addition, the Top 25 CiC 2021 has the opportunity to raise capital with angel investors. After the contest ends, the groups will still be supported by the organizers.
For further information, contact us:
🔻 Center for Entrepreneurship and Innovation, VNU-HC Room I.101, VNU-HCM Software Technology Park, Vo Truong Toan Street, Ward 6, Linh Trung Ward, City. Thu Duc, HCMC.
🔻 Fanpage of CiC Startup Idea Contest 2021: https://www.facebook.com/ytuongkhoinghiep.cic/
🔻 Hotline: 028.372.444.04 (office hours)
🔻 Email: [email protected]
#CiC2021
#PhatDongCiC2021